Who Stole Memphis Soul - Mp3 download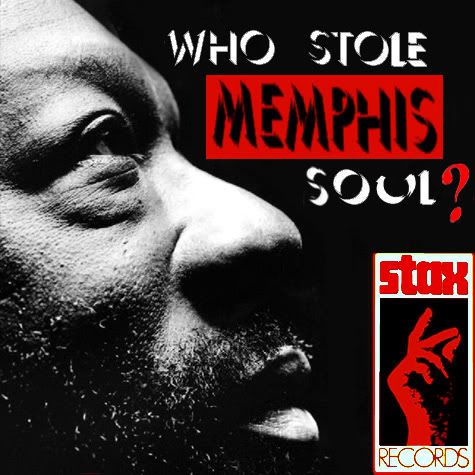 You may or may not find it sad to know that this update was delayed by a
10 year old videogame.
I've recently come into possession of a
LOT
of soul music from Stax records. I'm not trying to imply that I have every single err…
single
they've put out but I'm pretty damn close in terms of A-sides. Thus, it's with great pleasure that I present to you
Who Stole Memphis Soul
? A mixtape of grand proportions. Obviously it was impossible to show 15 years worth of music in 19 tracks and thus even important artists like Sam & Dave and Martha Thomas are absent but I tried to touch most of the important bases. So what'll you find? New samples, used samples, instrumentals, single edits and more. Stax was definitely a shaolin favorite but I avoided the HUGE Wu joints because those have been out for a while. I did include some stuff that could have been Wu had RZA owned the singles at the time though. I didn't concentrate specifically on
hits
as such things are pretty pointless and arbitrary to me: as long as it sounded good to my ears it made it on. So go head,
Download it.
Also, for those still interested in my New Years resolution: its well on it's way to biting the dust. I forgot how the pain of repetitive work requires me to numb my senses.